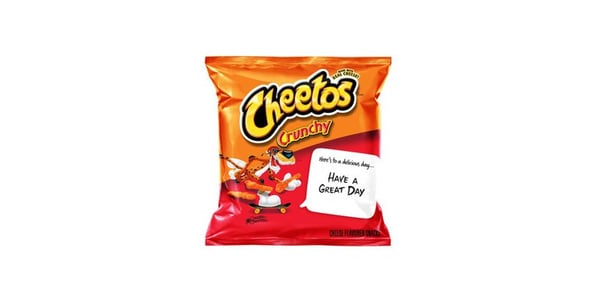 Today's "Lessons for Learning" - leveraging marketing techniques for more Engaging & Impactful Learning - comes from Frito & Alexa.
Marketing Tactic
As appears on the Marketing Dive blog:
Frito-Lay announced in a news release that it is adding Snackable Notes to its variety packs of chips that feature a blank "talk bubble" where parents can write customized messages to their kids.
Frito-Lay is tying the campaign to a new Amazon Alexa skill, Snackable Notes. Parents can get ideas for their personalized notes that range from funny to thoughtful by saying "Alexa, open Snackable Notes" or searching for the Snackable Notes function.
(https://www.marketingdive.com/news/frito-lay-ties-alexa-skill-to-personalized-back-to-school-packaging/530849/)
Use this Strategy in Learning
Bridging multiple modalities for a consistent experience is a challenge faced by Learning & Training professionals as well as by marketers. Yet reinforcing a behavior in a 2nd modality than taught in the first can be an effective means of promoting repeat behavior.
Providing a clear behavior desired isn't enough. Writing a message on a package might seem obvious, but giving people ongoing hints and examples can be a great way to help someone develop a skill.
If all of the examples were only available once, the individual might not reach the "aha" moment. By providing concrete examples regularly over multiple days, they are more likely to.
There is built in reward, as children are likely to appreciate the messages. In addition, parents who partake in this will feel good about doing something they likely wish there were doing anyway.

By removing friction and facilitating someone taking action they likely want to take anyway, the reward is built into the exercise. Helping people get over the inertia of getting started and helping them repeat the behavior until it becomes a habit is a great approach.
What are ways this strategy could be applied in your organization?