Just was the 'victim' of another great application of Retargeting.
Retargeting, for those not aware, is where a cookie is dropped on your computer when you visit a website. There may be different cookies dropped, based on where on the website you are (what landing page, shopping cart, home page, etc.). Then, as you surf the web, you will see ads from (gasp!) that same company on whose site you were visiting.
For me, I was recently checking out Zazzle.com for a client. While there, I indulged and checked out the Harry Potter items available. So, today, when visiting a political blogging site, ads promoting Harry Potter stuff at Zazzle.com.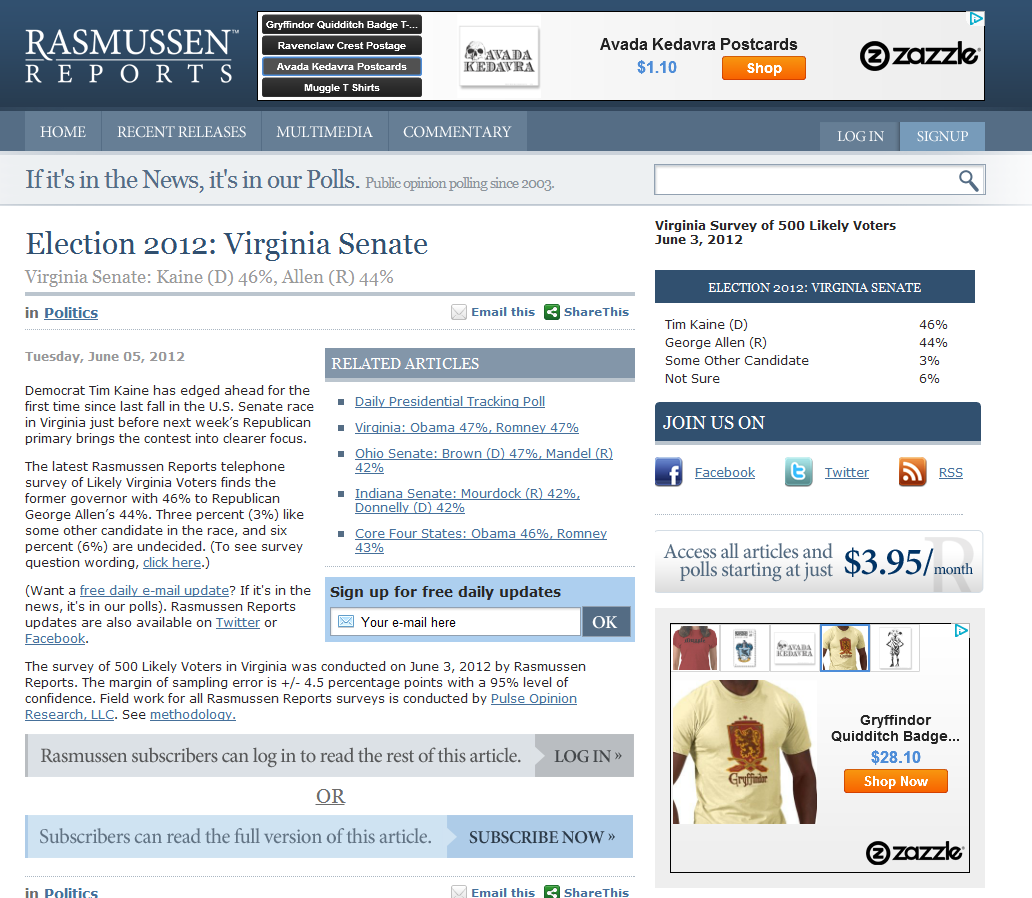 I'm already primed, because I was already looking at these items just yesterday. The company and these products I'm already interested in. Zazzle isn't making a cold call - they are nurturing a warm lead.
This is such a great way to grow your business, and rates are very reasonable. I'd be happy to work with folks to develop a plan that works for you, or even just explain in more detail how it can apply to your business.
Your returns are higher if you can close a deal you've already invested in than just keep starting over with a new pool of potential customers.
As for me? Gryffindor t-shirt awaits.
(BTW, with the picture above? My vote's with George Allen!)
to see if Lone Armadillo can help you!