Processes Are More Valuable Than You Think
Marketing Processes ensure that you:
can collect the data you need so you can make informed business decisions
have consistency in the data you collect, supporting the integrity of that data
increase efficiency in projects and tasks that repeat
The process mapping means looking at all parts of the organization to see:
who is interacting with clients and potential clients
are systems overlapping or being used inconsistently
if all parts of the organization are operating in alignment with the business objectives
is change management being incorporated throughout the business, especially among the sales, marketing, services and financial teams, so closed-loop reporting can support true analysis of profitability.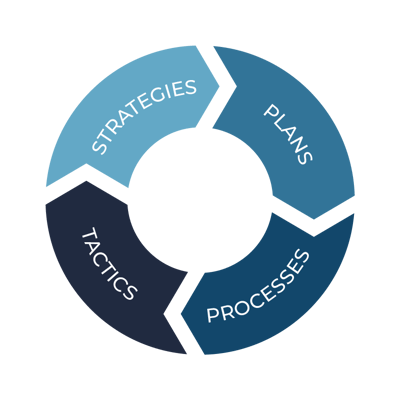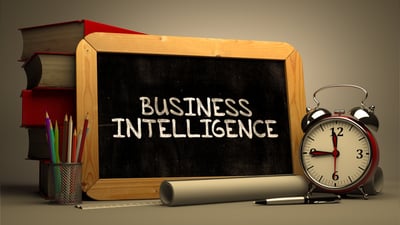 So What Types of Processes Are Needed?
Processes are put in place to support the gathering and acting upon Business Intelligence.
By documenting and communicating who does what, when, gaps can be identified and addressed. For example:
Who will follow-up on leads?

What dependencies exist for someone to execute a task?

Where do people find the resources required to complete a function?

What information is needed to support the business objectives?
Processes can include a wide range of functions at various levels, depending on the maturity of the organization:
entering leads into the CRM (e.g., Salesforce)

preparing for Trade Shows

managing a marketing automation/ email marketing/ lead nurturing campaign.
Some of the most important opportunities this stage unearths are:
what needs to be measured

how to measure it

what are the baselines for future comparison.