Start with Strategy.
Don't start with tactics.
Too often, people say they need to do Facebook advertising, or they need to update their website or they should attend a certain trade show.
However, these specific activities should be the last stage of the marketing process, not the first. Don't build a strategy around a marketing opportunity.
Rather: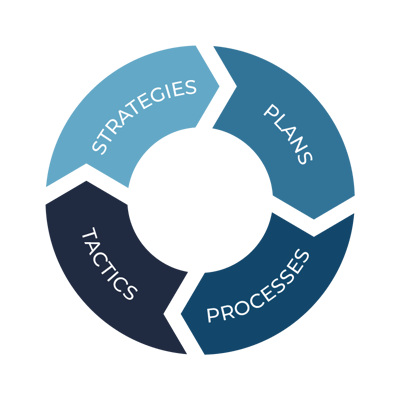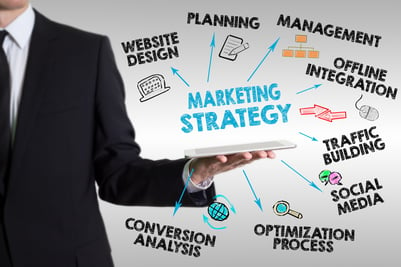 Inbound, SEO, Social Media, Email Marketing, etc.
Lone Armadillo is a full-service marketing agency. While many companies begin with Lone Armadillo because of our strategic web design, most stay with us because of the trust developed and the results seen. We recognize you are hiring an agency because you don't have the time to focus on your marketing and, many times, with the technology for online media changing so rapidly, you don't know where to begin or how to keep up. We'll partner with you, keep the technical jargon out, while still educating you on what we're proposing...and WHY!
Moreover, we are not just looking at the online marketing part of your business. We need to understand your core business objectives to make sure that what we promote will make you money and earn you the right, that is, PROFITABLE, business.
We provide marketing services under a retainer arrangement, including:
Inbound Marketing

Email Marketing
Blogging and Video Blogging

Podcasts

Tailored Content
Personalized Content

Marketing Automation

Lead Scoring
Lead Nurturing

Project Management
Trade Shows
Content Marketing
Web Site Development, Maintenance and Optimization


Search Engine Optimization (SEO)
UX
e-commerce & f-commerce

Online Advertising

Search Engine Marketing (SEM)
Pay Per Click (PPC)
Retargeting/ Remarketing

Social Media

Facebook
Twitter
LinkedIn
YouTube
Vimeo
Pinterest
industry-specific sites

Analytics, Tracking and Reporting

Branding

Graphic Design
Copywriting
Promotional Concepts and Strategies
Direct Mail
Billboards
Collateral (Brochures, Sell Sheets, PowerPoint Presentations, etc.)
Loyalty Programs
Sales Incentive Programs
Print Collateral
Newspaper and Magazine Advertising
Media Planning
Press Releases
At Retail
Contact us today to see what Lone Armadillo can do for you.