How Will You Achieve Your Goals?
If you don't identify where you want to go (Strategy) and how you intend to get there (Plan), you are setting your company up for failure.
People can get distracted by wasting time and money on efforts that will not help you achieve the core business objectives and marketing goals.
It is important to detail the channels that will be employed to reach each defined objective, and to communicate with all stakeholders to clarify what contribution each channel will make toward each business goal.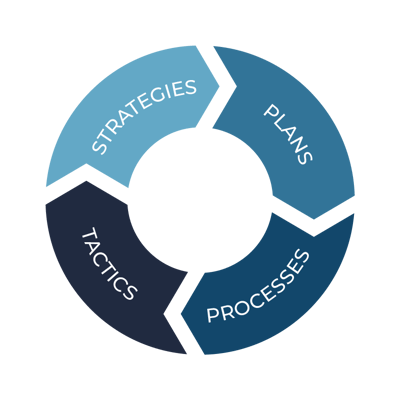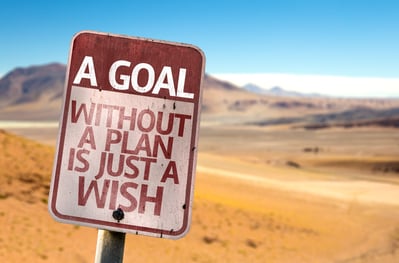 What's In the Marketing Plan?
Common Strategies include
Lead Generation
Thought Leadership
Up-selling Existing Business
The Marketing Plan will map out what approaches will help support those strategies, incorporating:
what products or services
as well as which personas
at what stage of the sales funnel
each approach will address.
Note this is still at the level of, say, "Trade Shows" to support Lead Generation or "Social Media" to promote Thought Leadership. Which Trade Shows or which Social Media platforms fall under Marketing Tactics.
The Marketing Plan will, if the data is available, also start mapping out SMART goals, identifying target numbers of:
impressions
leads
quality leads
are needed to hit the pipeline and other business sales objectives.
Additional data points can be added, as available, but these three consititute the most foundational, and critical, of items to be measured and watched.