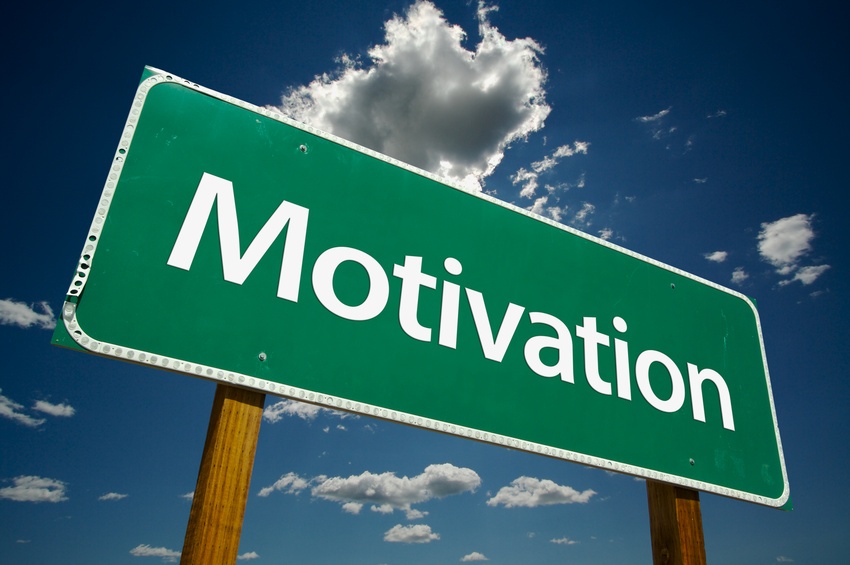 Happy New Year! While some folks are skittish about a "13" year, I'm confident that this will be the best year yet for your business. This is the year of discipline and focus. This is the year you work ON your business, not IN your business. 2013 is the year that you put into action the thoughts and ideas you've noted on napkins, planned on post-its and sketched in spirals for years. 2013! This is it!

So, how exactly will you put your brilliant ideas into action? Have a plan and a schedule. Accept that you'll be making some sacrifices this year, but be confident that those sacrifices will pay off big. The peace of mind, the contentment, the pride and the ongoing motivation of seeing your dreams become reality...that makes it all worth it.
10 Tips to Help Entrepreneurs Grow Their Business
1. Pick one place where you record your "to dos."

I, for example, use Google calendar. Most of my life is ruled by a calendar anyway, plus it's searchable and accessible on any device I might be using. If it needs to be done, followed-up on, investigated, delegated, etc. - it goes in the calendar. [Updated 2015: tried adding ToDoist - not a winner for me. Recommitting to Basecamp for 2015, but MUST always related back to my calendar.]

2. Designate certain days of the week for certain types of work.
As the civic group I'm active in meets on Thursdays, that's my day to work on those projects. By blocking off time, I can:
manage people's expectations of when things will get done,
manage MY expectations about how much time I can dedicate to certain volunteer projects,
create and communicate production schedules and deadlines to the team,
know when I will be working on items, helping keep the projects on track internally,
save on production charges by allowing enough time for revisions, proofs and non-rush costs.
These same 'rules' apply for paying bills, working on certain client work and running errands.

3. Schedule time each day for particular tasks.
Social media is part of my business, so remaining active on social media sites is critical. The second thing I do each day is review Facebook activity overnight, then post some items myself. This way, I know it's done. If I can do more during the day, great!

4. Leverage the Cloud.
Whether it's Evernote, SpringPad or another cloud-based application, productivity software can help you be, well, productive. Several of these applications will have clipping tools that integrate into your browser toolbar. With one click, you can capture articles, references, etc. from various websites. Add tags so you can find them again easily. And by being in the cloud, they are accessible anywhere and from just about any device. Plus, you save money and help the environment because won't have to print a copy of the document or file it. [Updated 2015: SpringPad went out of business]

5. Manage your expectations.
Just like with dieting & exercise, if you say you'll never eat chocolate again and you'll exercise 1 hour every day, when you currently eat everything in sight and your only exercise is grabbing the remote from the other end of the couch - you'll fail. Set realistic expectations for yourself...you'll get on one (not all) new social media site (e.g., Pinterest) and post 3 times a week for 6 months. Get into a habit, work it into your schedule, get comfortable with one medium, before committing yourself to more. If you say "I will be the king of social media this year" when you still haven't set up a Twitter account - the only thing you have set up is yourself.

6. Outsource.
At the same time, if social media, for example, isn't your thing, why should you do that in-house? Accounting - leave for those who are really good at that. Learn what you can delegate to others, find good people, give them appropriate instruction - then let them go to it. Your business will not grow if you never let others do part of the work. Stay informed and stay involved, but learn to trust others to do what they are good at so you can focus on what you are good at.

7. Commit to one networking event a month.
Hopefully, you are doing more than that. But when time is limited, it is easy to pass on the networking. Don't. Out of sight, out of mind. Know in advance what sort of business contact you want to make at the event, then keep introducing yourself to folks until you find the contact that matches your objective (e.g., in a certain industry, at a certain level in the organization, has contacts at another target business, etc.). Then spend the rest of the time talking and listening to that person. Don't sell! Make the connection and start building a relationship. Before saying goodbye, let the person know you'll follow-up to set up a coffee meeting - then do so the very next day.

8. Prioritize your passion.
There's a reason why you went into this line of work. You're good at it, there's a need for it and you enjoy it. People are desperate to find people who are passionate about what they do. Usually, those individuals really care about doing a good job, are up on the trends and developments in their field and will truly partner with you, rather than just think about billable time. These people are, in the end, worth the amount you pay for their knowledge, their insight and their integrity.

9. Focus on what makes you money.
I'm fascinated when meeting with clients that so few know what parts of their business actually are revenue producing! You can have loss leaders, but have a schedule and map of how to convert those into profitable customers. Watch what percentage of your clients come in through those channels, and what is the lifetime value of those customers. Or where do you spend your advertising dollars? Marketing something might get folks in the door, but frequently what you advertise doesn't even cover the cost of the promotion! (Think Groupon for many!) Be smart about your marketing. If you need help, see #6 above.
10. Try something new.
It's the new year - time for new beginnings. Whether it's giving a new application a good, solid try, rearranging your office, bringing in a new assistant or putting into action one of those napkin ideas you've been carrying around for years, give it a go. If you keep doing the same thing you've always done, life - and business - will pass you by. Innovation drives business. Don't be left behind.
With wishes for a Healthy, Happy and Profitable New Year!
[A couple of updates made 1/1/15. Glad I reread this - some good advice, if I do say so myself!]