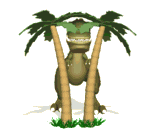 On this 4th of July holiday, I am freeing myself of papers I've been hoarding. I am going through odd scraps of paper I've collected over the years, websites and apps I wanted to check out...old stats of Facebook and Twitter visits and tips to increase followers and fans.
In short, I'm throwing out a LOT of paper. Don't worry, I am actually recycling. In fact, my huge, city recycling bin is already full from one day of purging.
Why?
The stats and tips about Facebook and Twitter are, naturally, outdated. These top social media sites change so frequently that it's hard to keep up. A day like today, though, is like seeing your nephews and nieces after a long time - it's amazing how much they've changed.
Not only have the platforms changed, though, but also the nature of the conversations. Back in 2009, 2010 and 2011 (that's as far as I've gotten so far), few people really...I mean REALLY...understood what these sites meant, could mean and would mean for businesses. Social Media Examiner was the author of about every 4th article I came across in these files...and continues to be, in my opinion, one of the best places to stay abreast of changes, developments and opportunities for leveraging social media for businesses.
But what about the tips about friendster? Plaxo? Ryze? Sites may exist, but is anyone actively using them anymore?
Then you have the pages torn from Inc. magazine. September 2009 "Paying is Passe - Use Free software programs instead." Crossloop - gone. Xobni - owned by Microsoft. DimDim - part of SalesForce. Some have been purchased and rebranded. Some have grown and thrived (Skype anyone?). Some seem to have found a niche and are holding on strongly.
It seems, though, a perfect application of evolution and natural selection. Those that met a need and were able to adapt, did well...only in this scenario, that seems to usually be 'were purchased." The ones that didn't continue to evolve and be competitive, they disappeared.
It's more than just what the software does or how it reacts, though. There still needs to be a business behind the genius. What is the cost per acquisition and the ROI over the lifetime of the customer? Where are you making money, and does the freeware model work...and for what percentage of the client base?
In short, this has been an interesting peek at forces that go beyond our conscious thought. Either evolve and stay competitive (and/or be bought by your competitors, so they don't have to evolve) - or you will be selected for the recycle bin, free of future influence.
Ready to get started?
to see if Lone Armadillo can help you!