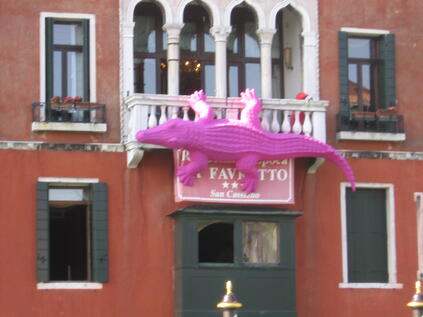 So one of our clients, a sailing magazine, just got this email solicitation today:
Hello, my name is [name removed] and I found your site online. I know you probably get emails like this all the time, but please read this entire email as this really could help your business.
I'm a marketing consultant in San Diego, CA and I found your website online but noticed that for some of the major keyword phrases like "Stamford flood restoration" which gets searched over 1,500 times a month, you are NOT anywhere to be found on major search engines like Google.com. I wanted to offer to put your website on the first page of Google and you DO NOT HAVE TO PAY any monthly fees unless I can actually get you on the first page for your keywords. I know this sounds crazy, but I am so good at Search Engine Optimization I can make a guarantee like this. If you want more business from your website, then we should talk. I can also show you some of my happy clients who dominate Google. My prices are very affordable and there is NO RISK on your part because if I FAIL to put you on the first page then you do not pay any monthly fees, as I take on all the risk. I can get you ranked for whatever keywords you want! I am sending this email to 27 other contractors in the local area and the first one to take me up this offer gets it as I can only work with one type of business per city. So if you are interested then please respond asap so you can lock in your city!
These are the people that make me nuts! This is why marketers have the same sort of reputation as lawyers.
As I teach in my SEO classes, if you wanted to be on the first page of Google for Inflatable Purple Alligators, I'm fairly confident I could...there isn't much competition. "Long tail keyword," as they say. Yet, is that what your business is about? Purple alligators?
In my client's case, they are a sailing magazine. What does "Stamford flood restoration" have to do with them? If you are so crazy good at SEO, you should appreciate that slimy tactics that allow you to make this guarantee, for something that has NOTHING to do with their business...do I really need to finish this sentence?
SEO requires time and patience and attentiveness. It's not a 'build it once' and you're done. SEO is a long term love affair, not a one-night stand.
I hope the other 26 companies who also got this solicitation know better than to respond.
And perhaps I should reach out to this person, as he obviously needs the help of a marketing consultant.
Ready to get started?
to see if Lone Armadillo can help you!