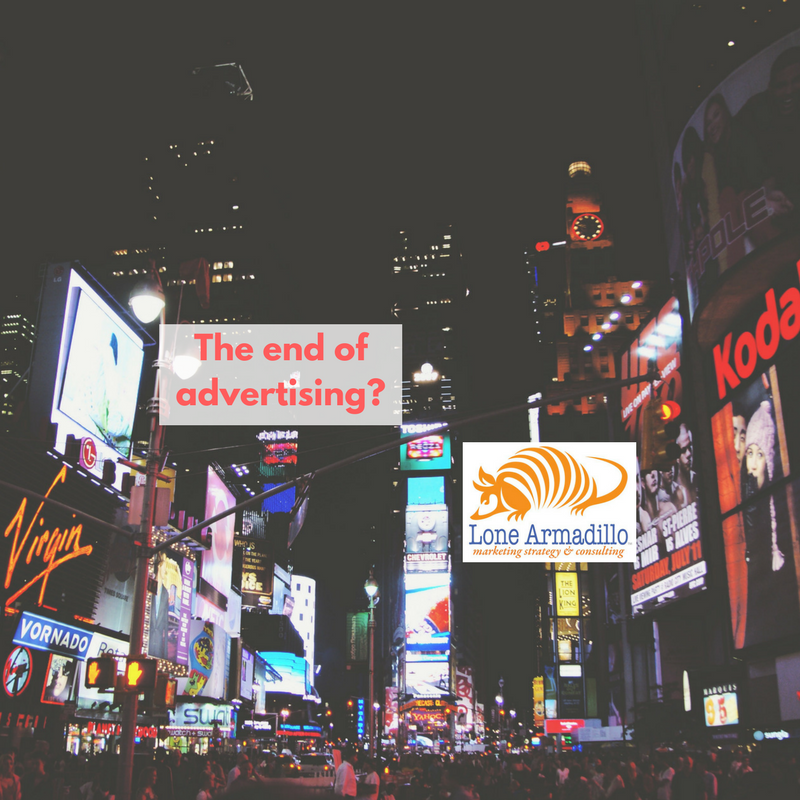 During a presentation today, a senior marketing leader talked about the "top of the marketing funnel" being about "brand engagement," rather than giving language to a problem the customer is experiencing.
It got me thinking about transitions in the industry, as consumers gain more voice in all stages of not only the buying cycle, but also product development, UX, CX and more.
Is advertising -- a sign in Times Square or ad within a magazine inside cover -- is advertising truly dead?
I'd love to hear your thoughts and observations.
Read More